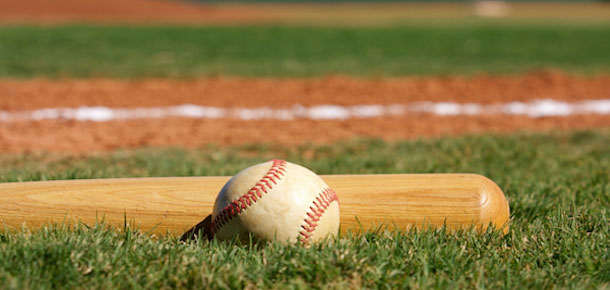 The main baseball league MLB is almost midpoint of the season now, as All-Star game will take place at Marlins Park, Miami on July 11, 2017. While baseball is starting to become more popular not only in US, but in the rest of the world, too, many people do not know there are various ways to bet on this game. If bettors bet on a baseball game properly, they will have better chance to make extra money. Baseball is a fun game to bet on and it might also keep your interest in the game.
Head to Head
This type of betting is also known as Moneyline. This is the easiest form of betting when it comes to baseball. Out of the two teams playing, you bet on a team you think is going to win the game. Baseball is a bit less predictable than other sports and betting on favourite team is never a "sure" thing. You should not forget to keep your eye on underdogs and what value can the odds bring.
Run lines
A run line bet is a 1.5-point handicap attached to a baseball game. One team will get -1.5 runs and the other +1.5 runs. The team that has the negative handicap has this number subtracted from their final score. If they still have a higher score than the opposing team, the bet will be won. The team with the positive runs will have that added to their final total. Favourite team must score at least two runs more than the other, for a person placing the bet on their handicap to win. Thus while a team may be a heavy favourite on moneyline, that team will get much reduced odds as a 1.5 run runline favourite.
Special/Prop bets
Every sport has special bets when it comes to betting and that includes baseball. The specials are often called Prop bets. Here players can bet on just about anything. They can bet on if the pitcher is going to strike a certain number of players out, they can bet on what pitcher will strike more people out and similar bets. If you know a specific team well and that includes the skills and abilities that the players have, this can be a great way to make money.
Seasonal bets
The seasonal bets are often called future bets. They are very popular in baseball even though players have to wait to see their winnings. These bets can be placed at the beginning of the season and a player has to hope their team performs as they have predicted. This is a great way for the casual bettor to keep an interest in a baseball season. A player does not have to spend a lot of money placing these bets either. Bettor can invest at the start of the season and stay involved to the very end.
Watch the Pitcher
Pitchers are one of the most important players on the team. The pitcher alone can determine if the team is going to win or lose based on the kind of game they are having. Some bets are void if the starting pitcher does not get to start the game. The odds on a baseball game are also heavily based by who the pitcher is going to be.
Do not forget to check night games/day games stats from a pitcher. Some pitchers balls are harder to pick up at night under the lights and it can make a real difference.
While keeping the pitcher in mind it is important a person should not place their bets solely on who is starting the game. Starting pitcher will play on average six innings. A third of the game is going to be pitched by the reserve. Do not overlook other members of the team. Learn their strengths and weaknesses including the players that are considered to be second string.
Money Management
There are many games played in a baseball season and you should not bet on every game. Even when you have high winning percentages on your bets, the number of games played is just too big and one losing streak could damage your bankroll badly. You have to decide what games you want to bet on and which ones you should let slide. Look for games that seem most profitable and the odds are in your favour. While it may seem tempted to bet on every game, better choose the games carefully and make an educated bet. General money management applies to baseball as well as any other betting, please check our article here: https://stakehunters.com/betting-guide/betting-bankroll-management-systems-and-advices.