After the initial intrigue and questions surrounding cryptocurrency, things have settled down a little. More and more people are happy to use the various cryptocurrencies that are available online to buy and sell bitcoin, and one way that people are using them is when they are betting.
Betting with cryptocurrency is becoming more and more popular as people learn to trust cryptocurrencies more, but also as they begin to understand the advantages of using it as opposed to standard currencies. There is also the fact that this has now stayed around for a number of years. Many people thought that all cryptocurrencies would be obsolete just a few years after they were developed, but that has not been the case, and it looks now as though they are here to stay.
There are a few different cryptocurrencies to choose from if you are looking to get started. The first thing you will need to get yourself is a crypto wallet, and this will vary depending on the type of currency you are going to buy and use. Take a look around at the bookmakers you are interested in joining, and see which they accept before you make a decision and get a crypto wallet.
Bitcoin Bookmakers
Bitcoin is the big name in cryptocurrency that you will have heard of before. Not only is this the biggest and most popular type of cryptocurrency, but as far as bookmakers are concerned, this is the one that many of them will accept. If you are unsure what to do, and this is your first try with cryptocurrency then it may be best to stick with bitcoin, to begin with.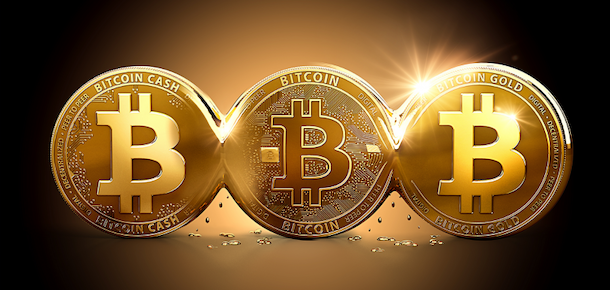 The first thing you will need to open is a bitcoin wallet. This is where you can store your bitcoin after you have purchased it, and where you will send it to and from with your bookmaker. This is the cryptocurrency equivalent of a bank account, although you will not keep the same wallet for multiple transactions as this takes away from the security surrounding bitcoin, which is a big reason why people use it.
When you are actually betting with your bookmaker, betting with bitcoin is exactly the same as betting with any other currency, so you don't have anything new to learn as a punter. Simply look through the betting opportunities on offer, make your selections and then place your bets in the same manner as you normally would. The only additional information you need is how to set yourself up and buy bitcoin, and then transfer them to your bookmaker account, the rest is very simple.
Ethereum Betting
If you are looking for an alternative to bitcoin betting then Ethereum is probably the currency to give you that. The first thing to note here though is that this is not as well-known and used as bitcoin, so be sure the check the bookmakers first to ensure that they accept it. If they do, and you want an alternative currency to use instead of bitcoin, then Ethereum is one that you can use.
The basics of Ethereum are exactly the same as bitcoin, which is good news for those that have used bitcoin before. You need to set yourself up with a wallet, although it will need to be a different type of wallet to store etherum in it, you cannot use your bitcoin wallet.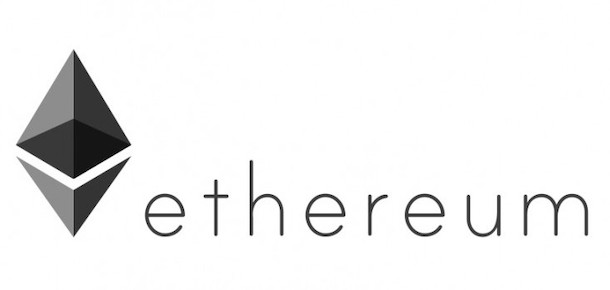 When it comes to buying funds and sending them to your bookmaker, again things are exactly the same. If there is one difference here it would be that the currency can be more volatile than bitcoin as fewer people use it meaning the changes have a greater effect. Just like any other currency used in the world though, you can either be on the right or wrong end of this, it is the luck of the draw in terms of what the currency is worth when you are transferring things around.
Other than checking to see if your potential new bookmaker accepts Ethereum there is nothing else additional that you need to do when using this currency. If you are experienced then you will have no trouble using it and it provides you with a great alternative to Bitcoin if that is what you are looking for.
How to Choose a Good Crypto Bookmaker
When you are looking through the bookmakers on offer that accept cryptocurrencies there are a few things to consider that will have an impact on what you choose. It is important to take your time with this step, as you would with any bookmaker, as the effort you put into making the decision now will save you from needing to open further accounts in the future, you should have everything you need with your account if you pick the right one.
Banking Options
Banking options are vital to look at when you are choosing your crypto bookmaker. You need to find a bookmaker that accepts the cryptocurrency that you want to use, and you also need to look at the withdrawal times that they offer. This is vital as it is one of the big advantages of betting with cryptocurrency, after a win you should be able to withdraw your funds in a matter of hours.
Betting Markets
Some cryptocurrency only bookmakers are still pretty small in size, so it is important to choose one that has a good range of betting markets available and one that can offer you the bets you need. It is pointless transferring over to cryptocurrency betting if you are going to go with a bookmaker that limits your betting opportunities. There are plenty of good, big crypto bookmakers out there, but sure to find one and use them to give yourself the best and widest range of betting markets.
Betting Offers
Just like when you are looking to open any betting account, be sure to check out the latest offers that are available for that bookmaker. Whether this is a welcome bonus you can take advantage of, deposit bonuses when you deposit and bet with them or both, you should always be looking to take advantage of an offer and that is no different with crypto betting.
Security
If you ask those who bet with cryptocurrency why they do so then the majority of people will tell you that it is down to security. Betting online is the safest when you use cryptocurrency, and it is important to find a bookmaker that is fully secure and has strong procedures in place to keep your money safe.
The way that cryptocurrency works make it very safe, and a great option for when you are playing online. Make sure you find a bookmaker who also takes security and safety very seriously.