Active Tips

Show all previous Tips
Football is the most popular sport in the world. It's also the biggest and most popular sport in the betting world. Here we will run you trough the most popular football betting types. With huge number of different football betting markets it's easy to get confused. To know exactly what and why you bet is the first and one of the most important steps to start betting on football.
In football, unlike many other sports, we have three main outcomes. Win, Draw and Loss. In football match betting we simply choose one the three. Home team to win, draw or away team to win. Note that football match bets are graded on the outcome after 90 minutes of play (including injury time). It will not include extra time and/or penalties.
As football betting has three main outcomes, double chance betting lets you bet on two out of three outcomes at once. The odds are naturally lower, but the chance of winning is also much bigger. When betting on double chance (DC) we choose from three outcomes. These are: Home team or draw, Away team or draw, Home team or Away team. Also commonly shown as 1X, 2X and 12 in betting. 1 is always home team, X is draw, 2 means away team.
HT/FT is a bit more advanced betting type, where you choose result after the first half together with the full time result. Betting on 1/1 means that home team has to lead after first half and also win the match. For example X/2 would mean that first half has to end with a draw and away team has to win the match. You have to be correct on both HT and FT for such bets to win.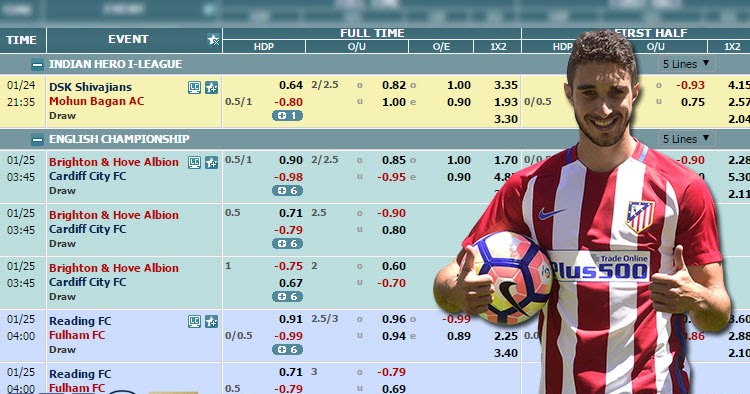 One of the most common betting types in all the sports, including football. Under Over football betting are bets on the number of events in a match. It can be number of goals scored under over, number of cards showed under over, number of corners under over. Every bookmaker sets the line for these events and bettors will choose Under or Over the given number. Under Over 2.5 goals is the most common line. Choosing Under 2.5 goals we expect 2 goals or less to win the bet, otherwise our bet would be lost. To win Over 2.5 we would need 3 goals or more. Combinations do not matter, it can be 2-1 , 0-3 or 8-0.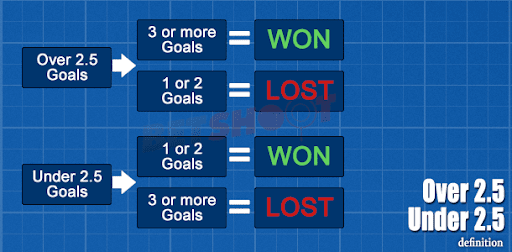 A very popular betting type in football called short as DNB. It's a bet where you select the winner of the match, but also get your stake back in case of a draw.
European handicap football betting
Also referred to as three way handicap, European handicap football betting has three outcomes. Let's say Aston Villa plays Manchester City. Asian handicap +1 on Aston Villa would mean we need Aston Villa to win or draw. If we bet Manchester City -1 with European handicap, we need them to win by 2 goals or more. We would also have +1 Draw option, which means we are betting Aston Villa to lose by exactly one goal. Nowadays, European handicap is used less, as it has much less options and is a bit more confusing than Asian handicap.
Asian handicap football betting
As in many other sports, Asian handicap football betting is one of the most popular betting type among bettors. It has numerous options and when you understand it, it's really intuitive betting type to use. Let's use the same Premier League Aston Villa against Manchester City example to see how the Asian handicap works in football betting.
Manchester City 0.0 means we win the bet with any City victory. It also means we get our stake back in case of the draw. Basically, +0 Asian handicap is the same as Draw No Bet.
Manchester City -0.25 means we win the bet with any City victory. But it also means we get half of our stake back in case of the draw. This handicap can also be shown as (0.0, -0.5)
City -0.5 is the same as Match winner. We need Manchester City to win for our bet to win.
Manchester -0.75 bet will mean we need 2 goals victory to win the bet with the best odds. In case of 1 goal victory, the odds are divided /2. Such handicap can be shown as -0.5, -1.0
Manchester city -1.0 means we need 2+ goals margin to win. City win by one goal means we get our full stake back. Any other outcome as draw or Aston Villa win would mean the bet is lost.
Aston Villa +1.0 means we win the bet with any Aston Villa victory or any Draw. We also get our stake back in case Villa loses by exactly 1 goal.
Aston Villa +0.75 bet also means we win the bet with any Aston Villa victory or any Draw. We also get half of our stake back in case Villa loses by exactly 1 goal.
Aston Villa +0.5 bet means we win the bet with any Aston Villa victory or any Draw.
Aston Villa +0.25 bet means we win the bet with any Aston Villa victory. In case of a Draw, the original odds are divided /2
These are examples on how Asian handicap football betting works. We can of course have handicaps like +2.75 for Aston Villa that would mean even 3-0 City victory gives us half of our stake back.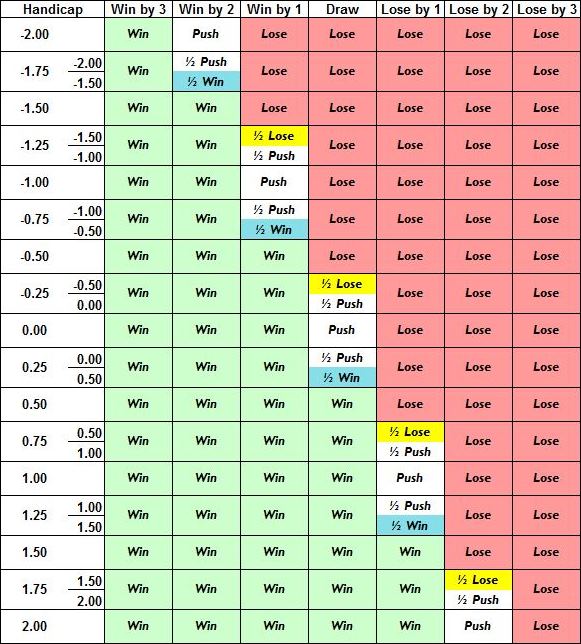 BTTS football betting stands for Both teams to score. A very popular choice among bettors, where you choose whether both teams will score at least one goal or not.
Self-explanatory betting type lets bettors to predict the correct result of the match. Injury time is included. Correct score football betting does not include extra time and penalties.
As in all the sports, this is the homework for any bettor individually to be successful in betting. Follow the news about leagues, teams, players, weather and learn when to react and when not to overreact. Always check the moving betting lines and find out why it's happening. Some bettors are very good at spotting value in early lines from bookmakers, so always try to check them early. Read our article on StakeHunters and use our tips on how to find value tips in football.
On top of the tips page you can filter to see only free football predictions. On this page you will find free football tips for today, football predictions for tomorrow and predictions for the weekend. Pay attention to tipster's history for football in particular, check his stats for football only, as some are much better in this area than others.

StakeHunters will strive hard to be the best football prediction site in the world. On our site you will find lots of great football news, betting tips and predictions. Football is passion of millions and we at StakeHunters love this game as much as you do. We provide true and checked data, track every event real-time and check our history periodically – customers can be 100% sure about credibility of the statistics of any tipster.
StakeHunters provides you real opportunity to pick the best football tips from the our best football tipsters.  If you are serious about football betting, you should also use other news sources for football and fellow best betting sites for football. Remember to stay up-to-date with all injuries and suspensions.

If you are looking for sites that predict football matches correctly, look no further. We have plenty capable football tipsters and that number only grows steadily. We provide transparent and accurate statistics for every tipster and you can choose yourself who you like best. Many sites who claim providing winning football tips or claim to be best football prediction site of the year or similar, have no real history or provide false data and are not completely honest to the users. We are independent tipsters platform and our main aim is to keep all the records true and accurate. This is why we not only check all tips real-time, but keep checking our database regularly and update records to match all outcomes as settled by bookmaker where other sites do not.
Keep in mind, up till now StakeHunters is one of the rare sites where correct predictions percentage for football matches outcome reaches more than 51%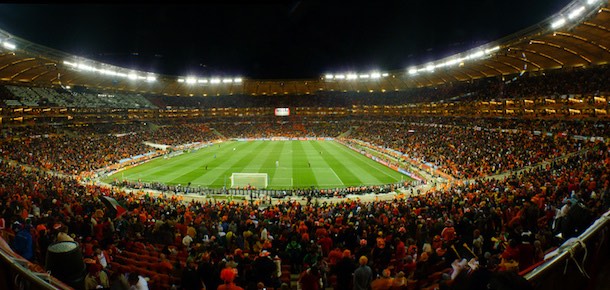 Choose the best football tipsters on our football predictions site. While we are working to make it as easy as possible to choose the right tipsters for you, ultimately it is up to you who you will trust. Analyze statistics, browse history, bookmakers used, time posted etc. and make your decision. And if you have any doubts, you are always welcome to reach us via live chat and email.
Here you will find all football predictions for today and football predictions for tomorrow. Probably some for the future, too. We are here to help you to find the best football predictions for today faster – all football tips with descriptions are marked with description icon, predictions with more than 80 words are also marked with golden StakeHunters border.