World Cup Betting - Group Betting
The 2018 World Cup in Russia is nearly upon us, and many people will be starting to think about placing bets at the tournament. If this is your first time betting at a tournament you will notice that there are many more ways to get involved than what you would usually see, which means it is great for punters. You will have more choice than ever in front of you, and you need to make sure you use this to your advantage instead of being overwhelmed by it all.
One area you can bet on when looking at the World Cup is group betting, although there are probably many more ways to bet on the groups than you realise. The groups are drawn well in advance and we know who will play each other and on what dates. This means you can plan out what you think will happen in each game, and you have plenty of time to work out what your group bets will be. This is why it has become a favourite for many punters, and here are a few ways you can get involved in the groups at this summer's World Cup.

To Win the Group
The easiest way to get into group betting is to pick out teams that you think will win their groups. Betting on who will win the group is easy, and simple for even new punters to do so if you want to start off somewhere simple then this is the place to be. When you back someone to win the group that is what must happen, to get a return they must win their group. Should two teams tie on the same number of points then the World Cup rules will determine who wins the group and that result is used by the bookmakers.
If you are betting on this kind of market then you can place any type of bet you like. People will often pick out three or four fancied teams to win their groups and place an accumulator on those teams, this can be a very good place to start if you are new and just want a simple way in. Should you fancy someone at a bigger price then you are able to back them as a single on their own to win the group they are in.

To Qualify From the Group
In the same way, you can back a team to win the group, you can also back them to qualify from their group. For the World Cup this summer that means that they have to finish inside the top two. It doesn't matter whether they finish first or second, the odds and payout are the same, and if you are backing numerous teams together then you can have any combination of first and second-placed finishes, as long as they all qualify from their groups you will win.
When placing bets on teams to qualify from their groups the odds are a lot shorter than if you were backing the teams to win their groups. This is because you are covering the prospect of them, finishing second, so this means you will need to pick more teams to get the same returns on your accumulator. The odds on outsiders to qualify from the group stage are not always that big, so backing singles on this market is not something that a lot of people do. Instead look to combine teams in an accumulator and try to pick out five or six if you can to give you a bigger return.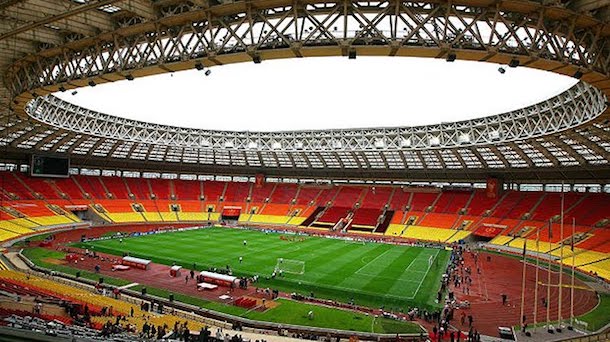 To Finish Bottom of the Group
If you want to oppose a team during the World Cup then instead of backing against them in individual games you can back them to finish bottom of their group. A bet like this gives you an interest in every game played in the group, and it also puts you against a team you don't like the look of going into the tournament.
Betting on someone to finish bottom of the group is the same as betting on someone to win the group if you have done that before, but obviously, you are hoping the team loses games and doesn't win them. Look out for teams you can put together and place an accumulator on those who you think will struggle this summer and finish bottom of their groups. This gives you an interest throughout so you can sit back and enjoy the action, cheering against the teams you are opposing. If you fancy a surprise then you are able to back singles on this market too, so look out for those big teams you think will disappoint this summer.

Straight and Reverse Forecast Betting
If you want to complicate things a little and look for some additional value you can place a forecast bet on how the group will finish. This means you have to choose who will finish first in the group and who will finish second in the group. A straight forecast means you have to stipulate who you think will win and who will come second, and this is one bet on that to happen. A reverse forecast means you are covering both ways, so this is two bets and costs you twice what your stake is.
If you are working out a group and you think that there are two strong teams in the group and two weak teams then this could be the way to bet in those circumstances. By placing a reversed bet you are covering both options and although this means it costs double your stake, you are much more likely to find a winner when you do this. Straight forecasts can also be a good bet if you have a strong fancy to win the group but want to add value to your bet. Here you can choose something to come second behind your fancy, which will give you a much better price.