Turkey TBL
As much as people tend to forget it, Turkish basketball is on the rise - and it has been for quite some time now. Everyone knows about the BSL even if they don't care to admit it, and as we look ahead to the future, the hub of both European and Asian basketball could run through Turkey. Their players and teams are developing and enhancing their techniques to the point where it's difficult not to appreciate what's going on over there, and now, it seems as if the trend is extending beyond the top division. The Turkish Basketball First League, also known as the TBL, serves as the springboard for teams who are looking to make a name for themselves in the big time.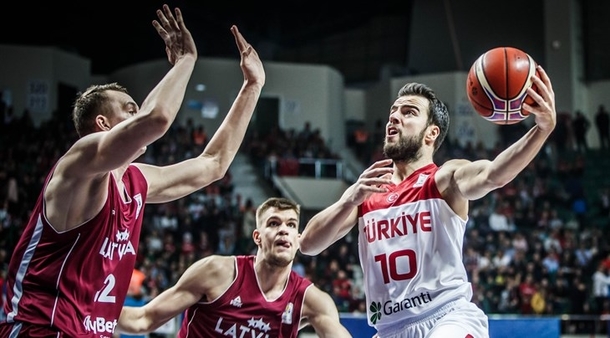 The division was formerly known as the Turkish Basketball Second League (TB2L), but following a re-branding by the Turkish Basketball Federation, it's now known just as the TBL. The league was officially founded back in 1969, with next year marking the 50th anniversary of its birth. While there are no initial plans as of yet to commemorate it, there will likely be some things put in place to do so, especially given the progress that has been made with basketball in the country since that very first season. There's even the possibility of new or old teams coming into the fold, with the regulations behind introducing new clubs being much more relaxed than you may have initially anticipated.
For years now, it's taken fans from around North America a while to come to terms with the prospect of relegations and promotions in the world of basketball, but over here, it's the standard way of doing things. In total 18 clubs compete in the second tier on year by year basis, with every team playing against everyone else in their group twice - once at home, and once away from home. The two teams who come out on top are then promoted to the BSL aka the top flight of Turkish basketball, with the teams from 2nd to 9th taking part in a playoff format and unfortunately for some, giving up halfway through the season if you aren't in line for promotion isn't a possibility. Why? Because the two bottom teams are also relegated to the third-tier, which is officially known as the Turkish Basketball Second League - following the same kind of pattern as English soccer aka association football.
Interestingly enough it tends to be much more difficult to make any substantial progress in this league as a foreigner, especially in comparison to the league above. Whether it be due to the lack of resources or purely because the best coaches are already competing elsewhere, the TBL is as close to a domestic Turks-only league as you're ever going to get - from a coaching perspective, that is. While the likes of Orhun Ene and Selcuk Ernak have been successful, there's only been one non-Turkish coach to win the championship in the last ten years - and that man is Bosnian Nihat Izic with the ever-consistent Tofas.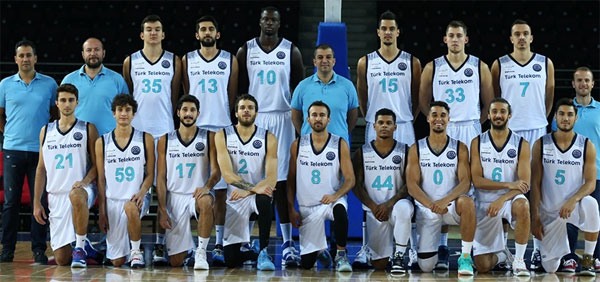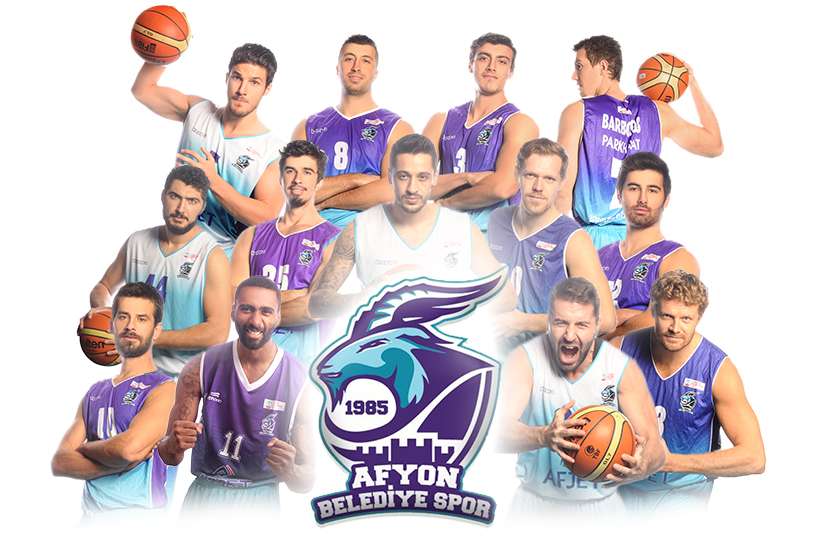 This past season actually saw one of the most competitive editions of the league to date, with Turk Telekom running out as the champions to solidify their position in the top flight next season. On top of that Afyon Belediye walked away as the winners of the playoffs, but it wasn't easy. The format of the playoffs allows teams to only win two games in a series to progress from the quarter-finals, but from that point on, things get a little bit trickier. It's not quite as tasking as the NBA which requires you to win four games in order to win a series, but you do need to win three in both the semi-finals and the final. Afyon weren't quite able to pull off any clean sweeps, though, winning 2-1 in the first round before two sets of 3-1 series triumphs saw them achieve their season-long goal.
While the teams themselves change on year by year basis, there are still some familiar names that you may have heard of - even if you aren't amongst the die-hard basketball fans reading this. As well as Afyon and Turk Telekom this past season included 16 other high-profile clubs: Akhisar Municipality, Ankara DSI, Antalyaspor, Bahcesehir College, Bandirma Red, Bursaspor Stoppers, Facility Municipality, Folk Energy Ted Ankara Colleges, Instanbulspor Beylikduzu, Karesi Sport, OGM Ormanspor, Petkim Sport, Samsun BSB. Metropolitan, Selcuklu Municipality, Sigortam.Net Bakirkoy Basket, and last but not least, Yalova Group Municipality.
In terms of the top players across the league, it's hard not to pinpoint Keifer Sykes as a man who is ready to step up to the big time. He averaged 22 points per game for Ankara DSI, and while the capital city may have finished with a losing record on 11-23, that doesn't diminish what he's been able to accomplish. At the age of just 24, it's clear to see that there's still potential there for a big career in the game, having already joined the likes of Cleveland Cavaliers and San Antonio Spurs for Summer Leagues. Behind him, there are a collection of names that will be familiar to fans in Starks, Daniels, Rembert and more, but the real story is that the profile of the league continues to grow as every season passes.
It's not at all difficult to see why so many more people are starting to take notice of Turkey as a basketball nation, and while football aka soccer may still be the most popular sport, there are still plenty of reasons to be optimistic. Turkey finished as silver medallists at both EuroBasket 2001 and the 2010 FIBA World Championships, and that quality comes directly from the lower leagues of the game. These players can build themselves up by playing with more established stars, and the nature of the structure allows them to maximise what they can do on the court. You may not have heard too much about it before, but the TBL is here to stay.