World Cup Betting Opportunities - How to Back Your Team
As the World Cup draws closer, many people will be thinking about placing bets on their team to win. Wherever you are in the world, if your team is at the World Cup you will be able to back them in many different ways. With so many betting opportunities, it pays to think about what you are going to do and take your time looking to find the very best value that you can with the bookmakers who already have prices up.
Whether you think your team has the ability to win the competition or not it doesn't matter, there will be a bet out there for you to put together your thoughts. Here are just a few ways you can get involved backing your team in the 2018 World Cup.
To Win Outright
The most obvious place to start is to back your team to win outright. This only applies if you fancy them to win the tournament of course, but even if people don't fancy their team they will often have a small each way bet at a big price just in case. Backing a team to win outright is simple and easy to do, and for you to get a return then your team has to win the World Cup.
While using this market you can bet each way if you wish. The easy way terms with the majority of bookmakers will cover first and second place, meaning to get a return on the place part of your bet your team has to reach the final.
Stage of Elimination
If you don't want to risk your team getting to the final you can work out where you think they will be eliminated and back that. This is a tough bet to get right because you have to specifically say which round your team will be eliminated but if you do get it right then the odds on offer are often very good.
From going out in the group stages, to losing in the final you can choose any stage of elimination you want to for this bet. That is what makes it appeal to many punters because it covers the middle ground. If you think your team will struggle in the group stages, or make it to the final then there are many other ways to bet on that. However, if you are looking at backing your team to be eliminated in the last 16 stage, or the quarter-finals then this is the only market that will let you do that. The odds on offer inside this market are very good, and it is often one ignored by punters but it does offer many good betting opportunities.
Group Betting
The groups for the 2018 World Cup have been available for a long time so you will know what other teams your team is going to face. That gives you all the time you need to study the individual games and try and work out what will happen in the group. If you think your team is capable of winning the group then you are able to back them to win it.
If you don't feel confident about your team's chances and you think they are going to struggle then you can always back them to struggle. This could be backing them to finish bottom of the group if that is what you think will happen. While you will obviously want them to do as well as possible, this could be an option for you if you think your team are going to struggle against the others in their group.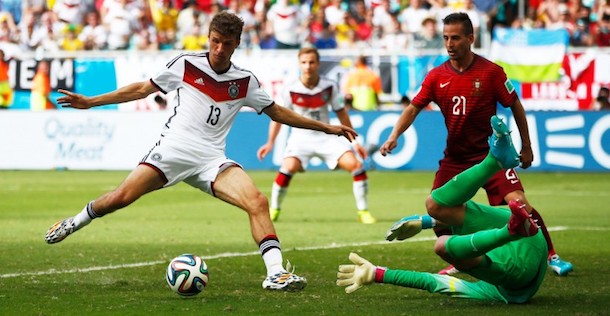 Team Top Scorer
If you want an interest in each of your team's games, but you don't want to place a bet on them to win you can back a player to be the team's top goal scorer at the tournament. This doesn't involve any other teams, or the outright top goalscorer betting, this just involves the players who play for your team.
This is a good alternative way to get into World Cup betting, and it doesn't matter how good or bad your team does during the competition. Look at your main striker hopes if you want to back a favourite, or look for set-piece takers and impact subs if you are looking for someone to give you some value at a bigger price. This way of betting is very good, you can have an interest in every single game your team plays, and you have the chance to win whether your team wins or they don't.
Individual Game Betting
Something a lot of people forget about is that you can place bets throughout the tournament on individual games. These games are priced up by many of the bookmakers now, so if you want to get in early you can do exactly that and place your bet right away. Study the group games, and take a look at when you think your team can win games and when they should be left alone, or opposed if you want to do that.
When we get to a tournament, you don't have to place all of your bets before the action begins. By betting on individual games you are giving yourself the advantage of watching prior games and working out the form. Look at the games that are being played and compare what is on offer, this may give you a better idea if you want to back your team or not. Prior to the tournament, you could think one thing, but after seeing each team in the group play you may have changed your opinion, and that could change the bets you want to make. By betting on individual games, you have a chance to see how players and teams are coping with the World Cup, something you should try to use to your advantage as much as you possibly can.