Advice 1: Choose your currency very carefully.
All banks and also e-wallets are taking really big conversion taxes if you receive money in one currency and your account is in another currency. Before you create your new Skrill or Neteller account, check and think twice which currency you use the most in sports betting? Which currency do you use in your country? In a perfect world it should be the same everywhere.
Advice 2: Make full verification at the beginning.
E-wallets are like real banks, they have very strong rules about money laundry so don't be scared when they ask you to send them photo of your passport, utility bill or other documents. It is a normal procedure and we recommend to do this as soon as possible, because if your account is not fully verified, they can hold your transaction for verifications and you can lose good sports bets.
Advice 3: Order a free card.
You will use Skrill and Neteller not only for deposits, but also for withdrawals. You need to have an easy way to spend money which you won. To spend on your daily basis. The Skrill and Neteller Mastercard is the best way and it is free to get. Also all purchases are free of charge (if it is the same currency like your account advice 1). Always pay by card. All purchases are free of charge (if it is the same currency like your account advice 1). And for ATM withdrawals you need to pay, so try to avoid them and use your card instead.
Advice 4: Check all fees and taxes.
Each bank has a different tax system. Always check them! You must know what is your daily spending limit, how much do you need to pay for ATM withdrawal or for sending money to another customer.
Advice 5: If you can, try to achieve better vip level.
The more you use e-wallet the more valuable customer you become. If you make 15 000 euro transaction in a quarter using Skrill you will achieve silver vip level, your ATM withdrawals will become free of charge, your transactions to your bank account also free of charge, lower FX fees and etc. If you have a possibility to achieve higher vip status always use it. Let's say you are using only 1 betting company, it is so easy to make few thousands deposit to it, after several bets withdraw the money and deposit after a few days again to the same company or to another. Money is the same, but the transactions are new.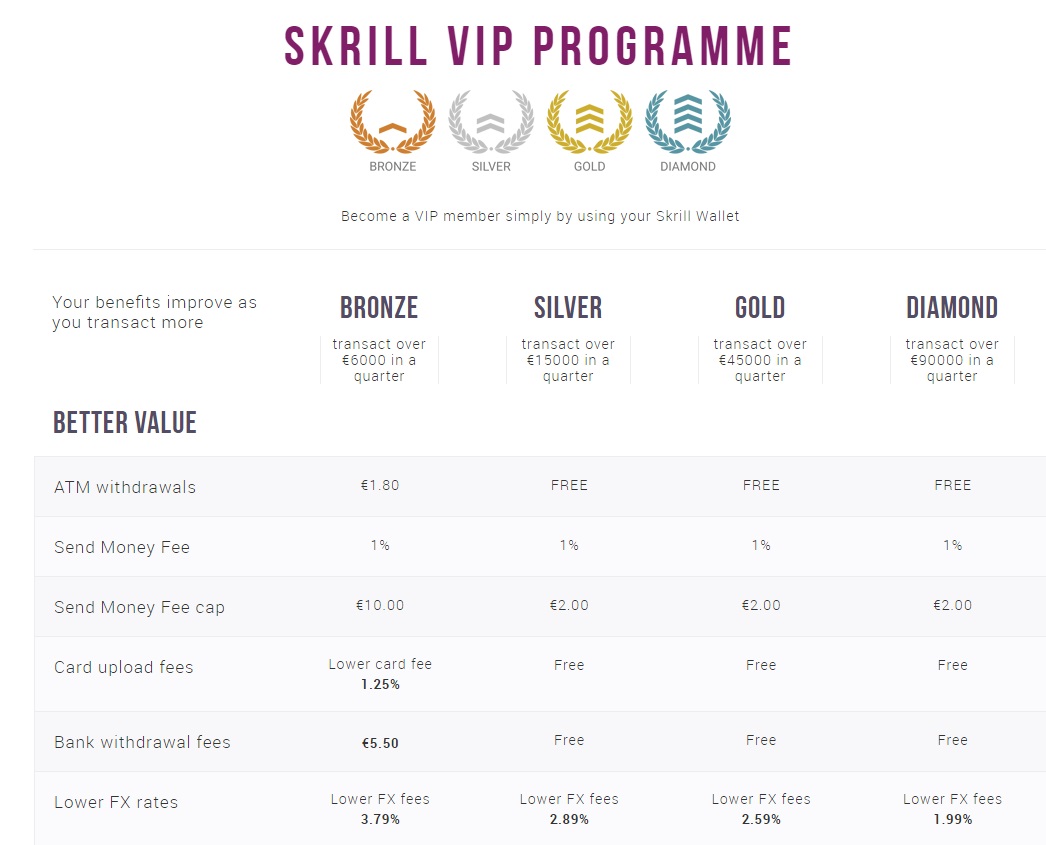 Free tips, odds, the best tipsters and advices. Join us and be part of The StakeHunters Community!