Football betting consolation offers
Football betting is hugely popular all around the world and because of that a lot of bookmakers create offers for their customers to take advantage of, in an attempt to get more business in. These offers are consolation offers that will give you something back, but with the extra business coming into the bookmaker because of that offer, they can afford to bring them in.
When you are comparing different bookmakers for your football betting, be sure to look into these offers and compare the ones available. Sometimes the bookmaker offering the biggest offers may not be the best for you, what you want to find is a bookmaker that offers something that you will take advantage of regularly, without changing your betting pattern. We all bet in different ways, and different offers will be more valuable to you depending on how you bet.
There are many different offers out there, but some of the most popular consolation offers are below. If these look like they could match your betting style, and you are not currently using them, make sure you research and find a bookmaker that offers them, so you can start taking advantage.
But, in case if you are tired from sports betting and would like to try something new, we would recommend for you to check this casino website for bonus spins netent.
Acca Insurance
This is by far the biggest consolation offer out there, the one you will find with many bookmakers, and the one that covers a type of bet that a lot of people place every single week. Acca insurance can ease the pain when you are close to a big win, and overall your betting will be a lot more profitable because from time to time you will receive your stake back.
Acca insurance will give you your money back, sometimes as cash and sometimes as a free bet when you place an accumulator bet and you lose out by one selection. There will be minimum stakes and minimum selection numbers required for you to qualify, these vary with each bookmaker so check out the bookmakers you use and see what their minimums are.
We have all come close to winning an accumulator, only for one goal to prevent us from doing so. While it will still hurt when you lose an accumulator, if you take advantage of acca insurance, this is a small consolation that will make you feel a little better. It will also help your betting profit because the bet you have placed you haven't paid for out of your winnings because you have received your stake back. Even if you get the stake back as a free bet, you can simply use the free bet to place your next accumulator, so you are not missing out.
There are many bookmakers that offer acca insurance, and if you are a regular accumulator backer and you do not take advantage of it already, be sure to change and start taking advantage now.
Correct Score Money Back Offers
A common way to bet on football is to place a bet on a correct score. Many people do this each week, and it is especially popular with games that are televised live and people are looking for an interest in it. There are a few bookmakers that offer money back offers on correct score betting and the majority of them are based on giving you your money back if the game ends 0-0.
It doesn't matter what score you back when you are placing your bet if the game ends 0-0 then you will be given your money back, usually as a free bet. This can enhance your betting profit because you can save yourself money by using your free bet to place your next correct score bet when you are next watching a game.
Where this can be best used to your advantage is if you think a game will be very close, with just a few goals. If you back 1-0 as a correct score, then you will also be considering the possibility of the game being 0-0, so this consolation offer from the bookmakers is on something you fancy to happen.
This is another fairly common offer from the bookmakers and a great way for you to take advantage of an offer when placing a correct score bet.
Goal Scorer Money Back Offers
Another popular bet that many people will place on televised games to give them an interest is first goalscorer betting. This can often be found with an offer attached to it that you can take advantage of. This is not as common as the other two but is still available on selected games each week.
With this offer, if you back a player to score first and he doesn't, but he goes on to score later in the game then you will be given your money back as a consolation. This is something that can pay off quite often, especially in a game where there are a lot of goals. If you are backing a player to score first then usually he will be a player with a good goal scoring record, and with a chance to score in the game. If he does score later, for example, the third goal of the game, then that will trigger this offer and you will receive your money back, usually as a free bet.
Again, like the other two consolation offers, this will make you a more profitable gambler if you take advantage of the offer. You will receive a free bet back, which you can use to place on your next first goalscorer bet, saving your real cash.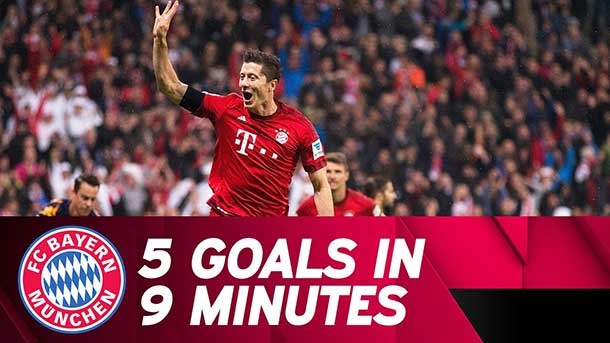 Consolation Offers Give You Bigger Betting Profits
While consolation offers do not pay you any additional money, they do enhance your betting profit because the money you are receiving back is money you normally wouldn't have. The free bets you get can be used the next time you place a bet, meaning you don't have to use your own money. While ever you are betting with free bets, you will not lose any of your own money and harm your betting profit.
Free tips, odds, the best tipsters and advices. Join us and be part of The StakeHunters Community!