Are you in a hurry to update your statistics when the game just finished?

Every tipster with 100+ tips can settle his own bets. Just go to Overview, select My tips and choose the outcome. The same can be done in the mobile version by pressing My tips section.
Please remember, every result will be checked by our team and every mistake you make has to be reported by pressing the Report button or in the live chat.

Write at least short description to get more attention

Tips with at least 10 words explanation get description logo. Tips with 80+ words descriptions also receive golden StakeHunters frame - therefore get much more views than tips without description. Users are also able to filter the tips and see only the ones with descriptions. In the future tipsters with unique descriptions will receive even more benefits.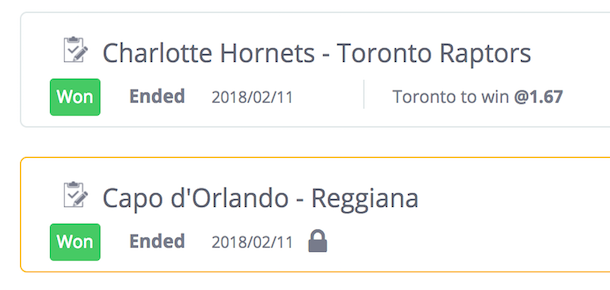 For more information, please check out StakeHunters presentation video, read the FAQ page and follow our Predictions Site News in the Blog.