The Basics of Tennis Betting for Newcomers
Tennis betting is hugely popular, but that doesn't mean that newcomers to tennis betting don't exist. There are many people out there who have yet to discover tennis betting and many others who have tried it but didn't really understand too much about it. The good news for those people is that tennis is one of the easiest sports to get involved with, there are many simple ways to bet on tennis, giving you a starting point when you decide that it is for you.
Those who have placed bets on other sports will have an advantage to those who have never placed a bet before, but getting involved is easy for everyone.
Ways to Get Involved with Tennis Betting
If you are completely new or you have only placed a handful of bets before then the two following places are the best ways to start betting on tennis. From here you will be able to build up an understanding for both tennis betting and general betting, allowing you to learn and progress at your own pace before moving onto slightly more complicated bets.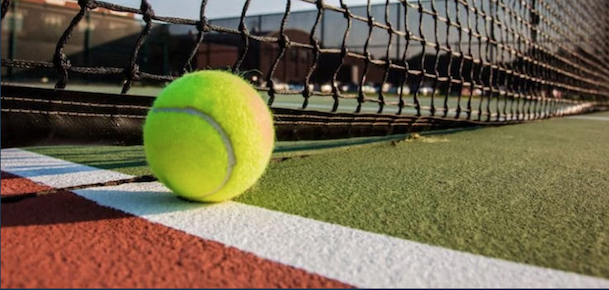 Tennis Outright Betting
The easiest way to begin and get a bet on the upcoming tennis tournament is to place a bet on the outright markets. These are available before the tournament begins and betting on these couldn't be any easier. A bet on this market means that you are backing a player to win the overall tournament. This gives you an interest in the entire tournament, you can watch as many games as you like with an eye on your bet, cheering on your player to win while watching out for your biggest competition and hoping they get knocked out.
By betting on the outright markets you can take advantage of the best prices that are out there, instead of just betting on single games and taking a small price. Even if you are backing a favourite before the tournament begins, you should still get a good price about your selection because you are backing them against the whole field and to win numerous games.
When you bet on the outright markets you can do so either win or each way. When betting each way this is usually paid out on the first two so this means you will get a payout if your player reaches the final, and an even bigger payout if your player wins the final.
Tennis Single Game Betting
The other simple way to get involved with tennis betting is to bet on single individual games. There are both positives and negatives to this method of betting, but it is very simple for you to get involved with and often a great starting point.
When you place a bet on a single game, the advantage of this is that you are focusing on just one tennis match and nothing else. This means that you are more likely to back a winner, which will make your experience a lot better.
However, the one downside to betting on single games compared to outright betting is that the odds on offer will be a lot smaller. Of course, the chances of winning are higher but don't expect big payouts when you bet on single games as a newcomer. Having said that this is still a great way to get involved and while you are finding your feet, this is a way that you can learn as you bet, without getting things too complicated so you don't understand what it is you are betting on and whether you have won or not.
One of the keys to learning and understanding about betting is that you must keep things simple so you don't get lost or not understand what is required for you to win. Backing simple singles is the best way to do this, giving you betting experience, a good chance of winning and something that you can follow with ease, knowing what is happening at all times.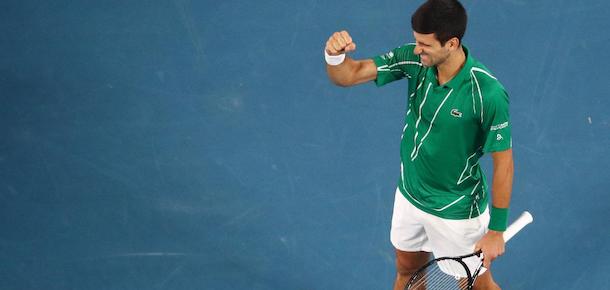 Advanced Markets to Move onto Later
When you take your first look at tennis betting to be sure to concentrate on the above two markets. However, after that, you will want to move onto more advanced markets that you can use your expertise to place a bet on. The good news for you is that there are many more advanced ways in which you can bet on tennis. Good tennis bookmakers will have a wide range of options for you to choose from for every single game that is played in a tournament.
The more complicated betting markets will focus on individual games, but with these markets, the odds on offer will be better than the standard win markets in most cases.
Two of the most popular advanced tennis betting markets that many people move onto are handicap betting and set betting. The easiest of these to understand is definitely set betting. When you bet on this market instead of betting on a player to win the game, you are naming the score that your player will win by. For example, you would back Roger Federer to win 3-0, rather than simply backing Roger Federer to win as you would if you were placing single game bets. By adding a second element of the score to your bet you are enhancing the odds that are on offer, this is one of the main reasons why people move onto advanced betting markets.
Handicap betting is more complicated, but also something that people move on to improve the price they are getting on a favourite. The handicap line takes into account the number of games won by each player, and the favourite has a handicap deficit. This means that if you are backing the favourite you will get a bigger price on them because not only do they have to win, but they also have to win by a number of games to be a winner on the handicap betting market.
Free tips, odds, the best tipsters and advices. Join us and be part of The StakeHunters Community!