Reasons Why The Odds Change on Tennis Betting Markets
Just like other sports that you may or may not bet on, when it comes to the tennis betting markets there are instances when players will shorten in price. This can be on the outright markets, or on the individual game markets that you bet on, and it is always worth looking out for these market moves. There are a couple of different reasons why these moves will happen, and while they are not always 100% correct, the moves often stem from very knowledgeable tennis punters, so it can pay to follow the money.
When you see a market move on a tennis player, it could be because of one of the following reasons, so be sure to check each one out.
Newspaper Expert
Whether this is printed in a newspaper, or posted online on a newspaper website, the outcome is still the same. Many papers have a number of sports correspondents and many people will read their thoughts on the upcoming games and tournaments. These newspaper columnists will often mention players that they fancy, some of them just mention them in the text, while others will specifically tip certain players up.
Whatever they do, this is an important, and knowledgeable person putting their tips into the public domain for free. People are going to listen and follow the tips if they have a proven track record, and this can be the cause of the player dropping in price.
While this type of gamble is one that is created by many different people placing a bet, the source of the information is from an expert. This person is highly likely to know a lot about tennis, and their opinion is trusted so if you see this happening and you can identify the selection, it can often be a good idea to follow the market move.
Paid Tipster
Just like many other sports, if you search online you will find people who offer tennis tips for a monthly fee. Some of the more successful tipsters have hundreds of followers, despite charging a monthly fee so when they put up a selection, there will be a lot of people queueing up to back it. This will almost certainly cause a market move on the player in question, and with so many trying to get on in a short period of time, this can often cause a big move.
This size of the market move from a paid tipster will often depend on the number of followers they have, and the number of bookmakers that have priced the event up. For example, a tipster that has 200 followers and tips up a selection available with just two or three bookmakers will make a bigger market move than one that has 50 followers and tips something up that is available to back with every bookmaker. This is something to remember when you see betting moves that are created by a tipster, the biggest are not always the best.
Paid tipsters live and die by their results, so they have to be knowledgeable and good at what they are doing. If they don't make a profit then users will not sign up with them and they will quickly lose their customer base and go out of business. The paid tipster sector is fiercely competitive and based on results. With this in mind, it is probably a good idea to follow any market moves you see that have been started by paid tipsters. These people know what they are doing, and they are so good that people pay them for their tips, so they must find winners on a regular basis.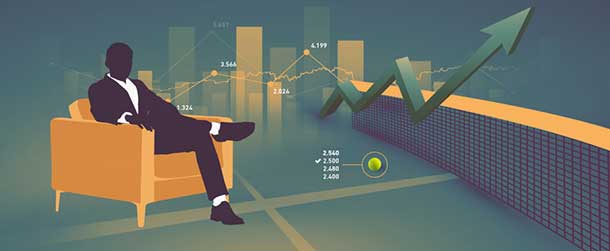 Professional Gamblers
There are many people out there who make a living from betting on tennis, and obviously these people have to be very good to be able to make enough money from betting alone. These people will have their accounts marked by the bookmakers and some may struggle to get their bets on with one bookmaker.
However, one thing that will happen is that when a bookmaker receives a bet from a professional account they will lower the odds on that selection, because they know the person is a professional punter and they make a living from gambling. Anyone who does that must make a profit overall, and therefore the bookmakers will react accordingly.
These market moves can often be the hardest to spot, but if you can find them then there is a good chance you will be able to follow them at a good price. These moves usually only move the price with one bookmaker, the one that they have placed the bet with, leaving the other bookmakers offering the same price as they don't feel the need to change as they haven't received any bets. This will allow you to get on at a good price with another bookmaker after you have seen the move.
Obviously professional gamblers know a lot about betting in general, and the sport that they bet on. These people do this for a living, so if you find a selection that has moved because of a professional bet then it is something that you should be following. While every bet will not be a winner, they must be making regular money, so it pays to follow them as often as you can find them.
Conclusion
The general rule of thumb with market moves is that they have usually come from a reputable source, and they are worth watching. Whether it is a professional punter, a paid tipster or a columnist in a newspaper, these people all know what they are talking about and over the course of a long period of time, they should have enough winners to make it pay for you.
Not every bet will win when you are following the money, and it is important to remember that when you are placing your bets. However, you should find success using this method to pick out bets, and it is certainly something that is worth your time.
Free tips, odds, the best tipsters and advices. Join us and be part of The StakeHunters Community!