Tennis Betting Offers to Look Out For
When you are placing your bets, it doesn't matter what sport, you should always be on the lookout for special offers that you can take advantage of. These are called 'existing customer' offers and they are available to you regardless of how long you have had your account, you don't need to be a new customer. How often you use these offers will depend on how important they are to you, but if you find a regular offer and you use it to your advantage every time you place a tennis bet, these offers are going to be far more valuable than a one-time welcome offer.
When you are choosing a bookmaker to sign up with, it will always pay for you to look out for these offers. The welcome offers may look good but the biggest welcome offer isn't always the best. Look for secondary offers you can use because these could be a lot more valuable to you if you bet in a certain way on a regular basis.
Here are some offers to look out for, and how they can benefit you when you are placing your next tennis bets.
Accumulator Insurance
A number of bookmakers will offer accumulator insurance to their punters, so this is certainly something worth checking out. Look for the terms of this offer, you will usually have to stake a minimum amount, the refund usually has a maximum amount, you will need a minimum number of selections and you may need to bet at minimum odds to get this.
If you follow all of the above criteria on a regular basis then the accumulator insurance offer is going to make a huge difference to your betting profit, much more so than any welcome bonus you will find.
If you place a qualifying bet with your bookmaker and the accumulator is let down by just one selection, you will receive your money back. Sometimes this is a free bet voucher to the value of your stake, while other bookmakers give you it back in cash. This doesn't matter too much, because at the end of the day you will be using your refund to pay for your next bet.
Think back to how many times you have placed an accumulator and lost out by one player. If these bets were all eligible for the offer, and you had done it ten times and staked £10 per bet, that is a refund value of £100, which is £100 more betting profit in your bank that you wouldn't have had without the offer.
Very few welcome offers are big enough to give you £100 in profit, so this offer is a fantastic one to find and take advantage of.
Accumulator Bonus
Of the bookmakers that don't offer accumulator insurance, some of them offer something else, which is an accumulator bonus. Like above, you may need to bet at minimum odds, have a minimum number of selections and stake a minimum amount to take advantage of this offer so be sure to check that with the bookmakers you find offering this.
The bonus works the same with many bookmakers, and it uses a sliding scale, the more selections you have in your bet, the bigger bonus you get. This will be shown as a percentage, for example, a five-player accumulator will get a 10% bonus while an eight-player accumulator will get a 25% bonus.
By placing your bets with a bookmaker offering this, when you win you are going to win more thanks to the bonus. This is going to make you more profitable than if you were betting elsewhere, so it makes sense to take advantage of it and improve your betting profit.
If you are an accumulator punter then you simply must take advantage of either one of the above two offers, they are commonly found with bookmakers and too good to miss out on.
Early Payout Offers
This is not available as often as the above two offers and usually comes around when the big events take place. This is where a bookmaker agrees to payout if a player goes 2-0 up, regardless of how the game finishes. This means if your player is 2-0 in the lead and he eventually loses 3-2, you will be paid out as a winner with bookmakers offering this, whereas it would be a loser elsewhere.
There are more offers to take advantage of when the big tournaments come around, including this one, so be sure to look out for them. These aren't available on a weekly basis, but when the Grand Slams are here, be on the lookout for some big offers.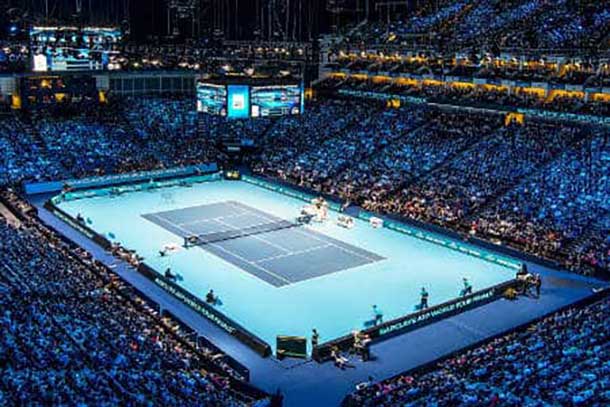 Money Back for Straight Set Loss
Again this is another offer that is a lot more common when the Grand Slams are being played, you won't see this every week but it is something to take advantage of if you are betting. This is a consolation offer that gives you your money back if your player is beaten in straight sets. There is nothing worse than placing a bet and seeing your selection lose easily, but with this offer, you could be entitled to your money back, which would certainly ease the pain.
A straight sets defeat is one where your player fails to win a set, with their opponent winning by a correct score of 2-0 or 3-0. This can happen often in tennis, so if you are placing a bet and have no other offers to take advantage of, this could be one to use. You won't get your money back often from this, because if you are backing a player they are presumably going to have a chance of winning, but if you do lose out in straight sets, this will get you your money back.
Even if you only get your money back a couple of times a year, it is still worth taking advantage of and still a way to improve your betting profit.
Free tips, odds, the best tipsters and advices. Join us and be part of The StakeHunters Community!