Bayern Munich will face Schalke 04 at Allianz Arena at German Bundesliga. Bayern Munich against Schalke 04 is the match with big interest after their previous matches at German Bundesliga. Review our thoughts on this match here below. Also, don't forget to check more Bundesliga predictions.
Bayern Munich
Bayern Munich this year showing not the best football and as a result, they standing now at the 3rd position of Bundesliga. Munich should improve their game as they have 7 points difference between 1st place Borussia Dortmund. The last match of Bundesliga was very unsuccessful, as the team was ahead and it seemed that the match in their hands, however, Bayer Leverkusen scored three goals and won the match. Bayern while playing home matches lost only once against great form showing B. Monchengladbach with a crushing score 0:3. On average this season, Bayern scores 2.2 goals per game, controls the match an average of 62% and makes the passes with 87% accuracy. Bayern Munich has a great squad, full of stars, skillful and famous players, however, against Schalke 04 they will miss some of their leaders. M. Neuer, C. Tolisso, F. Ribery and A. Robben will miss this match due to injuries and it looks like they will miss almost the entire season. Of course, there are other good players in the team who can replace them and prove themselves. Hopefully, in the main lineup, we will see the leader of the attack R. Lewandowski, Thiago, T. Muller and already fit and ready for the match J. Rodriguez. This season Bayern have lots of work if they want to fight for all trophies. They are very great at attacking set pieces, shooting from direct free kicks, defending set pieces and creating long shot opportunities. The Reds are likely to play possessional football with short passes, control the game in the opposition's half and rotate their first eleven for known reasons. However, The Bavarians are very weak this season at protecting the lead and avoiding offside.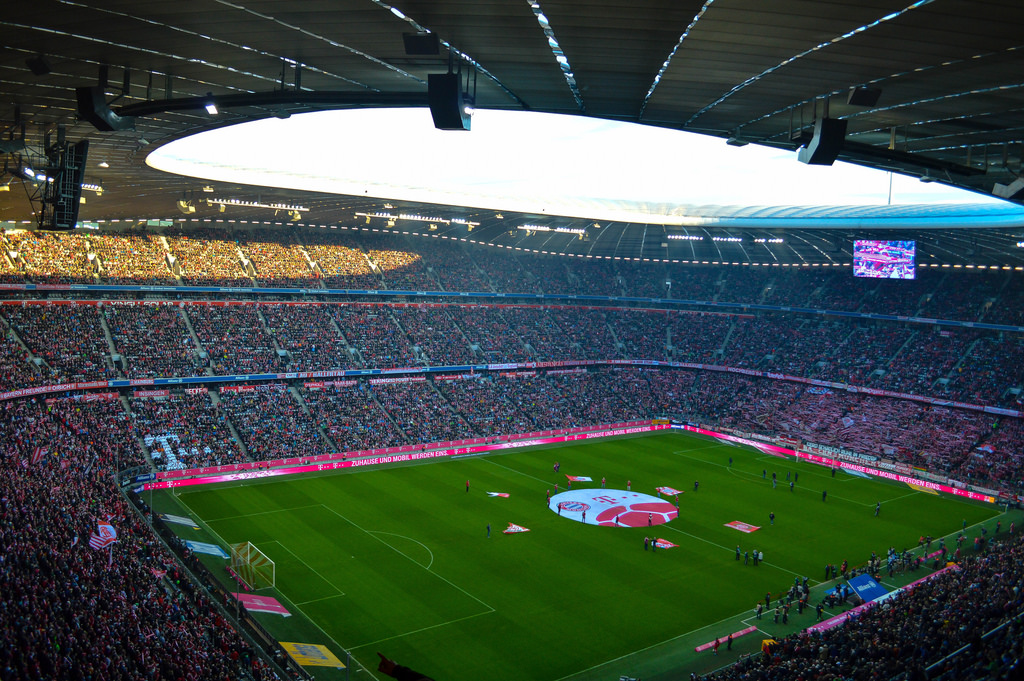 Schalke 04
Schalke 04 this season are not showing all the potential they have. In Bundesliga, they are at 12th position and needs to improve their self in different places. Out of 20 matches, they won only 6 and 4 times played draw. While playing away matches Schalke 04 have won only 2 matches and scored 11 goals. In total, this season they score 1.2 goals per match on average, play very aggressive football with 3 reds and 45 yellow cards and have bad passing accuracy - 76.7%. The Miners recalled J. Bruma from the loan as they facing absents crisis. Many main squad players are missing due to injuries and that a big problem, because of a lack of players that could change them and play on the same level. B. Stambouli, A. Schopf, B. Embolo, F. Di Santo and some other, what means that Schalke 04 will play without a concrete striker against Bayern Munich. The Royal Blues are great this season at creating long shot opportunities and protecting the lead. They are likely to play aggressively, rotating the first eleven and taking long shots. However, they have much more weaknesses like defending against attacks down the wings, avoiding fouling in dangerous areas, avoiding offside, finishing scoring chances and keeping possession of the ball.

H2H
Since the beginning of the 2017 year, teams have met 5 times. Bayern Munich was more successful and won 4 matches against Schalke. Once they played in a draw, however, that was the farthest match, so Bayern have 4 wins in a row and there will be no surprise if they take the fifth one.
SmashingTip
Both team facing absence crisis, however, Bayern Munich have a better rotation for the squad and can change the leaders by potential and great players. Schalke 04 can't boast by good reserves, so they will face a big problem, especially in the attack. We see the Munich as a big favorite in this match, moreover, they should win with 2 goal difference.