Betting on NBA is something I do for more than 13 years - and that is something I would like to share with others, maybe a bit less experienced NBA bettors and tipsters. Being the biggest and the strongest basketball league in the world, NBA attracts much attention from bettors and bookmakers alike. While betting on NBA can seem very simple from the first sight, it is actually very complex and interesting in it's own way.
In this article we will talk about few main topics: NBA money lines, spreads and totals, finding value in NBA, 5 tips for beginners, NBA Props betting and NBA 2017-2018 tips.
NBA money lines, NBA point spread betting, and NBA Over Under betting

As you probably know, there are three main types of NBA betting: NBA spread betting, NBA money line betting, and Over Under NBA betting. If you are new, please read about the basics for each type here.
There are two things you can do while betting on NBA money line, spread and total - you either have to beat the opening lines or beat the public opinion.
The first option is easier in any smaller basketball league and you should not expect to have crazy high Return Of Investment (ROI) while betting on NBA opening lines. As it is the biggest basketball league in the world, it has the most polished starting lines. But that is why NBA has the highest limits that no other basketball league can compete. This is also why it is the best league in the long run - if you are able to grow your bankroll, you will have almost limitless options in the future.
The second option is more tricky, as NBA betting has many "sharps" - bettors and professional tipsters, who make living analysing NBA lines and the game itself. There are much less "recreational NBA bettors" if we compare it to European football for example, where lines can be pushed back and forth among professional and recreational bettors. It happens that certain situations lead to finding value when "public" overreact to certain news, but in general your best option in NBA is to beat the opening lines.

NBA money lines betting



Betting on NBA money lines is purely choosing the winner of the game without any additional conditions. Be extremely careful with heavy favourites and look for profitable spots, the worst you can do with NBA money lines is putting few heavy favourites into a parlay. Considering NBA money lines, value usually lies in the underdog.

NBA spreads betting



As long as you have read about the basics for each type, you already know betting on (or against) the spread (=handicap) you get some points in advance for the underdog or give up some points from the final score of the favourite. From bookmakers perspective, betting against the spread is aimed to make chances as close to 50/50, as it's possible. Be very careful with huge NBA favourites handicaps, especially in the regular NBA season. Term "backdoor cover" means the underdog team was losing big, but played last minutes better and "covered" the positive spread in the end. This is very common in NBA, usually teams are not interested in winning big, as this gives no positives later in the season. Pay attention to getting the best NBA odds available and know that even handicaps like +1.0 or 2.0 are very valuable in NBA due to more precise clock management and bigger number of timeouts than in any other basketball league. Small things matter in NBA very much, probably even more so than in any other popular sport.

NBA over/under betting



When betting NBA totals, schedule is very important. It is important in all other NBA betting types, as no other league can compare to NBA intensity (82 games per team in a regular season alone) but here you can find real advantages against bookmakers open lines. Usually when setting under/over line, bookmaker will give statistics priority without additional questions. Totals is something that is fairly consistent and depend on playing style of both teams heavily. Stats like possessions per minute, last 10 games totals, h2h totals etc. just make it easier. Most of the time, schedule is very underrated here - presuming that one team will compensate the other and vice versa. This is not always the case, though - remember this, it can help you to beat the opening line when used right.
Another thing is key players missing - they will influence the line heavily, but bookmakers will have much lower sample to use when releasing the line.
We already talked about precise clock management and timeouts number. This is also why NBA has more overtimes than any other basketball league. No respectable online bookmakers offer NBA totals betting without OT, but some local bookies actually do. Know that in most cases eliminating OT possibility should mean minus 2-3 points from the total line. And sometimes more - if you have an opportunity, use it in your favour as much as possible.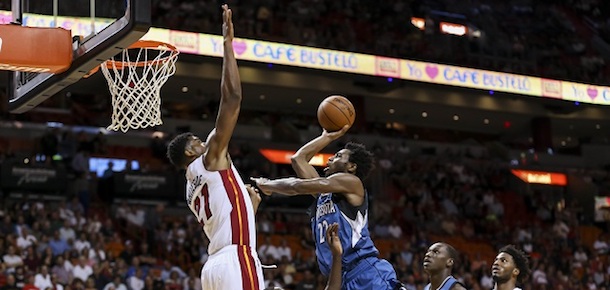 Finding value in NBA spreads, money lines and Over/Under
NBA, probably even more than any other sport, is about finding value. First, you should understand what value is and what we are searching for. Value bets are generally understood as bets, that might lose more often than win, but would have high odds to compensate that in the long run. But we have to understand that value can be found in various odds, even very small ones. Basically speaking, any value bet is PROBABILITY % x ODDS (decimal) > 100% - as the result gets bigger, so gets the value of the particular bet.



In this example we think Lakers have 40% to win, that is 40 x 2.64 = 105.6 and this means in the long run we can expect 5.6% profit taking such bets.
On the other side, while the Nuggets are more likely to win at 60%, we only get 60 x 1.515 = 90.9 - this does mean that even though they are more likely to win tonight, we get negative value of -9.1% and we will NOT win in the long run.
Please also read our 6 general advices how to find value, as most of them can be applied to NBA betting, too.
That is pretty much the most basic explanation for finding value. But how to know the percentages better than bookies? This one is not so simple, as they also take many factors when creating the odds.
Not all facts/statistics are equally important
Our main job is to prioritise some factors over the others. And when gathering statistics and info for any particular game, find out what matters most and what is irrelevant. For our example, let's say Los Angeles Lakers recently changed the coach and they started to play "run and gun" basketball. But all last 10 games between the teams ended Under the given line and three main players are missing the game. You have to know all the facts and prioritise them before making your betting decision.
Motivation
This one is still being often undervalued, as it's probably the most difficult to measure. Especially direct motivation influence to the line. It might be difficult to know exactly how motivation will affect one team or another, but you just have to take it into account every time you can - it is the most complicated area for the bookies, too.
Different news sources
Don't stay attached to one news about NBA site. And most importantly use sources that work fastest and most accurate. I personally recommend ESPN, Rotoworld, Basketball Insiders - just to name a few. Unless you are betting on open lines only, you will have to keep up with all the news real-time any time you want to place a bet.
5 NBA betting tips for beginners
Nothing else really matters more, first you will have to learn how to manage your bankroll
Best start off with betting on the events involving teams you are most familiar with
Use more than one bookmaker. Pinnacle and Bet365 is a good start for separate needs and you will need at least two more later, as taking only the best NBA odds is one of the main keys to your long term success
Like with all sports bets, you don't have to bet on NBA daily. If you are struggling to find value, skip and get ready for the next day. NBA season is long and full of games, there is no need to hurry
Best bookmakers for NBA spread, money lines and Over Under betting
Main NBA lines betting is about getting the best odds above everything else. In general, using two bookmakers with best NBA odds is already good. Here is the list of bookmakers StakeHunters recommend for NBA betting, starting from the best:

1. Pinnacle Register now to get the best odds and highest limits in the world!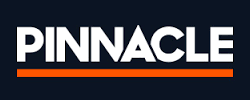 2. Sbobet Register here - use code DEPBON27 and get up to €200 bonus!
3. Betfair Register here - deposit €20 play with €40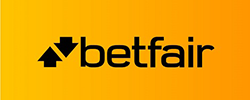 4. 1xBet Register here - get 100% first deposit bonus up to €100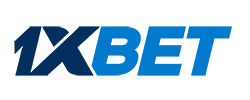 NBA Props (propositions) betting
While it is the same league, NBA Props don't get nearly similar attention from bookmakers. They usually have much lower limits, but theoretically (and in most cases practically) are easier to beat. NBA props betting is about Player performances above anything else, but it does also include futures, NBA series odds, correct series results odds, first three pointer made, first shot type, rebounds and other more detailed statistics.
In most cases value is easier to find here, just don't be mistaken - you have to invest as much or even more effort to make it profitable, but as long as you do, your edge against bookmakers will be bigger and better yield is to be expected. This is why most betting sites offer much lower limits for these types of bets an some of them avoid NBA props betting completely.
NBA Player Props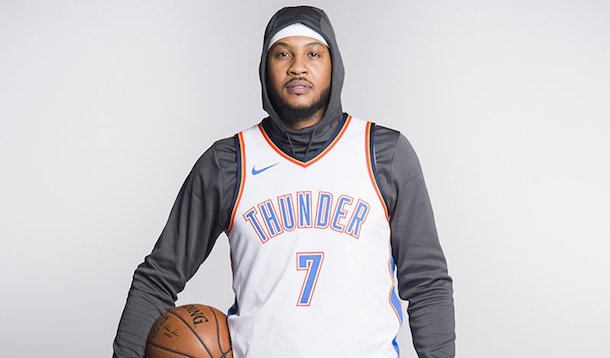 Betting on a separate NBA players requires some additional knowledge in addition to general NBA knowledge. As most of the times you will be given lines that are based purely on statistics of any given player, your objective is to find why the line should be different. In other words, just find value against statistical averages.
One of the most simple ways to know everything about players performances is to play Fantasy NBA. The most popular and also the best is Yahoo Fantasy NBA - I really recommend to use it if you are into betting on NBA players, it will help a lot in the long run.
Follow NBA players on Twitter/Facebook, nothing is better than direct news.
Track important personal dates, such as birthdays - it might affect performance greatly.
Matchups. Some NBA players are lockdown defenders and bookmakers tend to underestimate individual defensive abilities when it comes to player performance.
Personal reasons/vendettas. We hear a term "revenge game" quite often in NBA - players tend to take some games personally and this is also one of the main keys to predict performances.
Missing key players. This one is complex, as it often does lead to overestimating expected performances of playing stars from bookmakers and from other bettors. Be sure you react accordingly and remember that reserve players step up quite easily in the NBA when given playing time, too.
Best bookmakers for NBA Props betting:
This one is not as easy, as choosing best bookmakers for main lines. Most of the bookmakers offer NBA proposition bets, but will limit your account fairly quick in case you are successful - but you still have to use the ones with best offers as long as you can. In general, you will have to open multiple bookmaker accounts for your NBA proposition betting.
1. Tonybet Register here and take up to €100 deposit bonus + €10 Weekly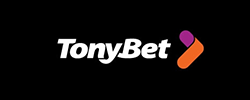 2. 1xBet Register here - get 100% first deposit bonus up to €100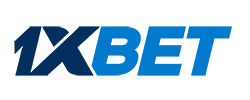 3. Bet365 Register here and earn up to 50%* more on your accumulators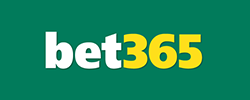 4. Betfair Register here - deposit €20 play with €40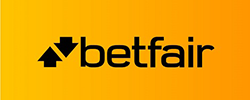 5. Sportingbet Register here - up to €60 welcome bonus (depends on region)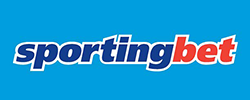 Betting on NBA in 2017-18 season
NBA Season starts much earlier this year, with two first games taking place on October 17th. Boston Celtics with Kyrie Irving and Gordon Hayward will be visiting Cleveland Cavaliers and Houston Rockets with new addition of Chris Paul will visit reigning champions Golden State Warriors. I mentioned new players with purpose, as in 2017-18 season more stars/superstars than ever changed teams and this will be very important from betting perspective.

Complete list of the biggest NBA offseason transfers
Paul George (Oklahoma City)
Carmelo Anthony (Oklahoma City)
Jimmy Butler (Minnesota)
Kyrie Irving (Boston)
Gordon Hayward (Boston)
Paul Millsap (Denver)
Isaiah Thomas (Cleveland)
Dwight Howard (Charlotte)

We can see from this list already - two teams acquired two big names each and most probably will be overrated at the beginning of the season. Yes, both Boston and especially Oklahoma should be better this season, just do not expect that to happen instantly. In NBA, stars usually need much more time than just a few games to find ways of playing together. But public tend to overreact to big names immediatelly, bookmakers know that very well and usually favour "new" teams more than they deserve.

Teams that changed the most (and will probably need most time to show their full potential):
Boston Celtics
Oklahoma City Thunder
Minnesotta Timberwolves
Philadelphia 76ers
Los Angeles Clippers

Take a good look at the Sacramento Kings, too. With the aquisitions of George Hill, Vince Carter, Zach Randolph, Bogdan Bogdanovic and De'Aaron Fox they can grow to a respectable team later in the season and will very likely beat the total of 27.5 wins in a season offered now.
Teams like Chicago Bulls or Indiana Pacers naturally changed heavily, too, but it's safe to say they gained much less than they lost and should not get much better as season progresses.
Take a look at full NBA player movement 2017-18 list and use it wisely for two first months of the season at least.
NBA Rookie of the year odds and predictions
This is the list of all the favourites for 2017 NBA ROY. Lonzo Ball hype is making influence to the odds, but he is also one of the few rookies, who will be given unlimited freedom right away. But you should not take such odds for full season Player Specials anyway. It happened last year with Joel Embiid and may happen again. Injuries is something to fear when betting on ROY or season MVP and lower odds are just not worth it.

If we at StakeHunters had to take a pick, it would be Markelle Fultz. Yes, he has very capable team around him, which is clearly considered to be the biggest downside, but he could be on a winning team and (despite a bit awkward shooting form) should still have good stats. He is unrivaled starter with guaranteed minutes and besides that, injuries probability for 76rs squad (Embiid first, but most importantly Simmons) is still very high and he would be the first one to step up. Markelle is probably the most "NBA ready" rookie from this year's draft class and at such odds it's worth a shot.
Lauri Markkanen is a sleeper @32, who also deserves consideration, being similar to Dirk Nowitzki he showed enormous potential at Eurobasket 2017 and is probably the best (big) shooter of the draft. He will also play for one of the worst NBA teams and will get all the minutes he can handle in the second part of the season.
You may disagree with us and that's fine - but you get the point - betting on full season Player Specials you should look for bigger odds and risk lower stake, odds like @3-4 are just not worth it.

That's it folks, if you made it to the end, I'm really happy and proud of you. You are on the right track and with the help of other StakeHunters tipsters and our daily basketball picks you will only get better. Remember, according to Michael Mauboussin calculations, NBA is by far the best American sport to bet on in the long run.